| | | |
| --- | --- | --- |
| | Emy Louie, Consulting Services | |
Above. The Main Cathedral
Its design comes straight out of Spain! This building is a United Nations Educational, Scientific and Cultural Organization (UNESCO) World Heritage Site.

León is a charming town! And if you move too fast and think immediately León is too hot weather-wise, you just may miss its charm. Lifestyle wise, visiting and living in León is undoubtedly not the same as visiting the larger city of Managua! Also, visiting León is not the same as visiting Granada, León's competitor city.

Yes, I am arguing here that León is much more beautiful than Granada! And in this blog, you will see why I say such a thing: the Spanish colonists from centuries past left their urban design and architecture behind in León. These historical buildings have been maintained, restored, renovated. However, a number of them have been left to languish. Overgrowth has taken over the buildings, leaving the structures exposed to the elements.

This blog is mainly about León. There are also pictures of Las Peñitas Beach and Ometepe Island. Why would I include these two other places? If you visit or live in León for any period, you will likely visit those two places as they are convenient places to vacation.


Below. Central Market
The locals show off the local foods available. ​

Left. La Colonia Supermarket
In contrast to the open air Central Market, the one-stop shop, air-conditioned Colonia Supermarket has an automatic teller machine and a good selection of imported food and drink, namely bread, wines, and cheeses. ​

Above. La Casa de Cultura


This complex houses a Spanish school, a health and healing practice, a dance school, etc. Even though this facility is not a tourist site, it does show the desire to learn about other cultures, so it is a good cross-cultural experience.

TOPICS IN this blog

​Beautiful Buildings
Food
Beaches


Other Stuff

Signage

Typical Construction Types in Leon

Permaculture

Buildings Needing Work

Personal Stuff

All pictures shown, if not expressly noted, are places in

León

, Nicaragua.

Beautiful Buildings-The main Cathedral

Play slide show.

Beautiful Buildings-Hotel El convento

Many of the objects here looked like they came straight out of Spain. I went to the hotel to see a "job fair," and found out there is a demand for call center jobs. I was told call center jobs pay $600 US per month, much more than $300 US per month, the average pay for a police officer.

I walked around the hotel and took pictures. A security guard stopped me when, unbeknownst to me, I walked into the private area of the hotel.

---

Play slide show.

BEAUTIFUL BUILDINGS-​Hotel La Perla

On the morning of my visit to this hotel, I saw over 20 elderly Caucasians come out of a bus.

Based on what I saw during my three-week visit, demographics-wise, most the Caucasian Americans – teenagers to elderly--came in groups of 20 or more.

The Germans traveled in groups of two. There were lone travelers. I did see about two lone Asian male travelers during my two-week stay in León. One was Japanese. One was South Korean.

Also, I met up with one Japanese person who lived in León. This person said there are only three Japanese people who live in León.
​
In general, the type of traveler who would travel to León is less anxious about things than their same counterpart who would go to Costa Rica.


---

Play slide show.

BEAUTIFUL BUILDINGS-​

National Autonomous University of Nicaragua (unan)–León

During the morning of a visit to this building, I saw 20 elderly Caucasians tour this gorgeous building.


Play slide show.

OTHER Beautiful buildings

Most of these buildings in the pictures are of adobe construction in which the walls are generally a meter thick. The thickness of the walls keep the walls cool during the day and keep the walls warm at night when it is cool at night.

The thick adobe walls create courtyards. Breezes cool the colonnaded corridors: the breezes pass through door and window opening and through courtyards.

This is true architecture in action! Good architecture makes life better for the people. Good architecture connects people to each other, people to the land, and people to its history. On top of the that, great architecture looks good, pleases the senses and uplifts the spirit.

---

Play slide show.

FOOD

Play slide show.

Las

Peñitas

Beach--the Tourist beach closest to leon

Play slide show.

Other STUFF...

SIGNAGE

Signage for all types of businesses and activities: medical doctors, dentists, lawyers, real estate agencies, architects, transportation routes, paper and photocopy shops.

Play slide show.

typical CONSTRUCTION types-foundation

TYPICAL CONSTRUCTION TYPES-walls and openings

typical construction types-roofs and rafters

Other construction-Ramp

other construction-painting

zopilote permaculture farm on ometepe island

Visiting a Zopilote-a permaculture farm on Ometepe Island was exciting.

It's a bit of a trek to get to Zopilote. One needs to take a ferry and pay higher prices on Ometepe Island than the rest of the country. Furthermore, it was about a 10-minute hike up to the actual entrance of Zopilote. Because of all of this, the visitors there were of another breed. Zopilote seemed to attract 30 something-year-old Germans, Dutch and French, whom all mostly backpacked, perhaps carrying up to 30 pounds in their backpack.

Less than 5% of visitors at Zopilote and the other places I visited during the three weeks of my visit were composed of tourists from the United States. I did not hear any British accents at all. Time and time again, German-speaking tourists, the ones I have seen in Greece and Peru, who have the least number of hang-ups, do most of the ecologically progressive, adventure travel in non-English speaking countries.
​
It is safe to say that by the time a Westerner has arrived at León, Las Peñitas Beach, and Ometepe Island, it is a real accomplishment!

---

Permaculture-Plumbing

Most notable is the way waste--both human, organic and inorganic waste is dealt with.


Some images have captions. Please hover mouse over image to read these captions.

PERmaculture-miscellaneous observations

Hover over picture to read caption.

permaculture-bamboo building

Hover over picture to read caption.

Thus, based on my research via travel to places who do bamboo constrcution, here are 18 points for permaculture based bamboo construction in tropical climates.

18 point permaculture based bamboo construction in tropical climates

1. Above.

For a sloped site. Paved walkway the width of a roller board suitcase connects entry path to living areas.​

2. Open air living. (Not shown.)

3. Above. Organic trash goes to compost on site. Inorganic trash gets burned on site. (Not shown.)
​

4.

The guardrail goes on one side of stairs. (Not shown.)​

12. Above. Potable water is filtered.

13. Right. Spigots substitute for showerheads.​

14. Above. Gravity fed water for swimming pools. (Apple Valley, St. Elizabeth Parish, Jamaica) Any water going out of the pool gets diverted above ground. ​

​Waste water empties out at the base of the sink and empties above ground. (Not shown).

15. Below. A mixture of rice and sawdust is used to compost waste matter.

Above. Compostable toilets.

buildings needing work

PERsonal

| | | |
| --- | --- | --- |
| Right. This is a shared room with a bathroom in another place I stayed at in Leon. The shared room had one single bed and a double or queen bed; however, the other bed was never occupied, so I had the room and bathroom to myself. | | Above. Sitting in a hammock in one of the places I stayed at. During the three weeks I was in Nicaragua, the sky was clear for all the three weeks. I could see the stars at night every night. It was only one morning when the ground was wet, likely from some rain during the night hours. |

Left. This is the house where I am renting a room. One Saturday morning, I was walking to the bus stop to go to the beach. A man was sitting on his front stoop playing good loud music. I walked by him, and he said in perfect English, "You want a place to rent?"

At first, I said, "No." Then I walked forward for 200 feet and turned around. I went back to the man and said, "I would like to see the room." He showed me the room, and after 5 minutes of seeing the place, I said, "I'll take it!" I already knew what I wanted in a room, so the decision was instantaneous.

For my use, I just wanted one room, not an entire apartment. Also, the neighborhood in which I was to live in is critical. In the area, I had to have seen several Caucasian people walking around, which again, their presence is a sign of comfort and convenience.
​
Therefore, the house is two blocks south of the Colonia Supermarket. The house is in a relatively touristy area where there are Spanish schools, and if there are Spanish schools, foreigners are wanting to learn Spanish, meaning there are many Germans and a few Americans around.
​
In León, neighborhoods can change block by block. In touristy areas where there are both locals and tourists, Spanish is spoken slower in some places.

A few steps away from the house I will be staying at, people are selling, from their own homes, eggs, bread, oil, rice, basic toiletries and other necessities. A few blocks away is a 24-hour pharmacy and the Main Cathedral and Central Market.

---

Emy We'i Louie (雷慧妮) is the founder of Friends of Waikīkī National Recreation Area and the author of "Fast Trains: America's High Speed Future." From 2009 to 2016, she served as the Director of Public Outreach for the US High Speed Rail Association. During this time, she made appearances at its conferences and met people from all over the world.

Emy Louie was born in Hong Kong and grew up in Honolulu, Hawai'i. She graduated from the University of Hawai'i at Mānoa in 1991 and earned a degree in Architecture.

In 1993, Emy Louie relocated to the mainland United States and from 2007 to 2008, she hosted her radio show to interview the movers and shakers of sustainable design and green building. From 2008 to 2012, she taught continuing education classes on sustainable design and urban development to design professionals.

Since 1993, Ms. Louie has been a resident of Raleigh-Durham, North Carolina, USA. She is president of Emy Louie, Consulting Services.
Powered by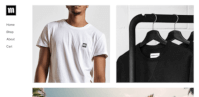 Create your own unique website with customizable templates.